Panjango is a virtual world of work
which maps the curriculum to work‑related challenges
It helps young people develop the knowledge, skills and experience needed to thrive in life after school - all while enabling them to discover more about careers in a fun and interactive way.
Benefits
gives learning context and purpose and offers a more engaging way to deliver the core curriculum
develops key competencies such as teamworking, communication, problem solving, creativity and confidence
encourages risk taking and helps students discover their strengths and weaknesses
makes careers education engaging through an interactive exploration of the world of work
broadens horizons and raises aspirations and attainment
Sample challenges
In addition to providing Careers Information across all sectors, Panjango is unique in guiding students through work-related challenges helping them develop the knowledge, skills and experience needed to thrive in life after school.
Knowledge Challenges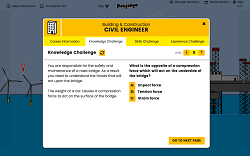 Bring learning to life by linking Maths, English and Science curriculum topics directly to the world of work.
Skills Challenges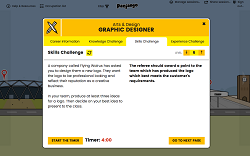 Fun, interactive games and exercises which help young people develop the skills and competencies needed in the modern workplace.
Experience Challenges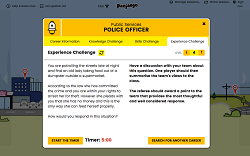 Put young people into the mind of a professional requiring them to think of solutions to various work-related scenarios or ethical dilemmas.
Testimonials
About us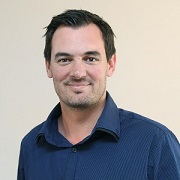 Jon Maiden
Co-Founder
Jon is formerly the director of an arts education charity and oversaw the organisation's rapid transformation and growth including the purchase of a live arts and entertainment venue. Also formerly managed a school for blind and multiple disability children in South Africa.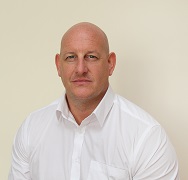 Joseph Leech
Co-Founder
Joseph is formerly an Education Officer for Sheffield City Council with a background in Careers Education and Guidance. He has many years experience working in a variety of educational contexts, and holds a Postgraduate Qualification in Career Guidance - QCG.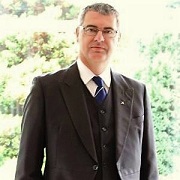 Neil MacDonald
Chair
Neil is the former CFO of Firth Rixon and AESSEAL before becoming a Non Executive Director of A4E, Horbury Group and Master Cutler of the Company of Cutlers in Hallamshire. Currently a board member of Sheffield Hallam University, Sheffield Theatres Trust and Sheffield Children's Hospital amongst a host of other voluntary roles.